Standbeelden in Nederland (Standard Edition) 2019  
Author(s): Shinji Otani, Pepijn Reeser
Photography: Shinji Otani
Idea: Erik Schilp
Publisher: Lecturis
Design: Robin Stam
Appeared on May 25, 2019
Language: Dutch
128 Pages
Size: 230 x 280 mm
Edition: Hardcover
ISBN: 9789462263062
Price: €30  ONLINE STORE
This series, which grow into a book, focuses on statues all across The Netherlands, depicting famous and lesser known historical figures. Whereas nowadays voices to tear down certain statues grow stronger, I want to shift the lens to emphasise the sculptural and architectural beauty of these art works, and the way they are situated in the landscape or cityscape. Photography is a perfect medium to 'animate' these fascinating objects.

Standbeelden in Nederland (Statue in the Netherlands) 2018
Author(s): Shinji Otani, Pepijn Reeser
Photography: Shinji Otani
Idea: Erik Schilp
Publisher: Vissch + Stam
Design: Robin Stam
Special Edition  of 20
Special website
OTANI NIEUWENHUIZE (2016) 
Collaboration project of Shinji Otani and Johan Nieuwenhuize
Offset colour 36 pages x five magazines + texts
Author: Shinji Otani and Johan Nieuwenhuize
Insert text: Taco Hidde Bakker and Robin van Emden
Design: Welmer Keesmaat/ Context is Everything
Printing: Gees Offset GENT
Edition: 400 + Special edition 75 (together with Japanese Kiri wooden box and prints)
Published by Tique, September 2016
Funded by Fonds Kwadraad, Dutch Embassy in Tokyo, Dutch Culture, Stroom Den Haag, Mondriaan fund and shareholders
Supported by Holland Kyushu program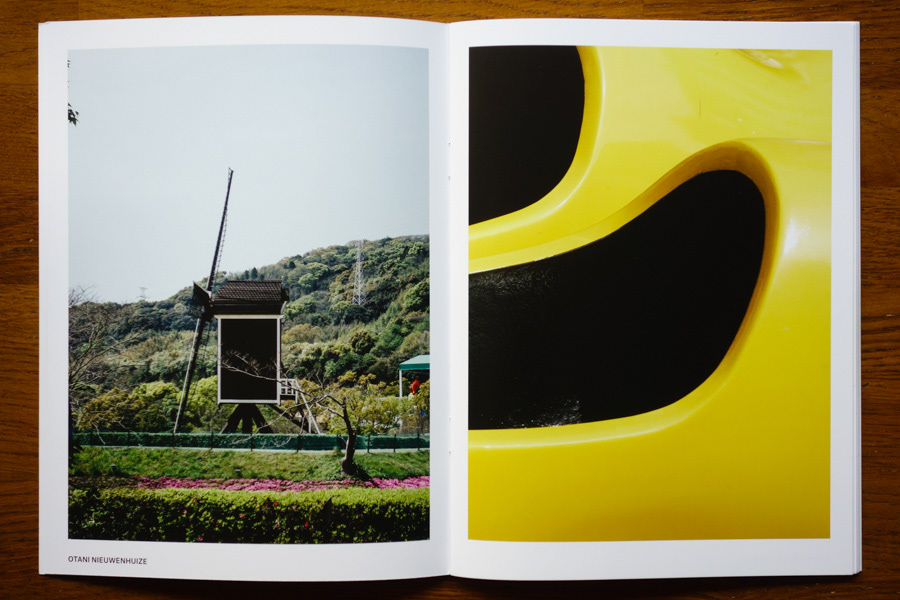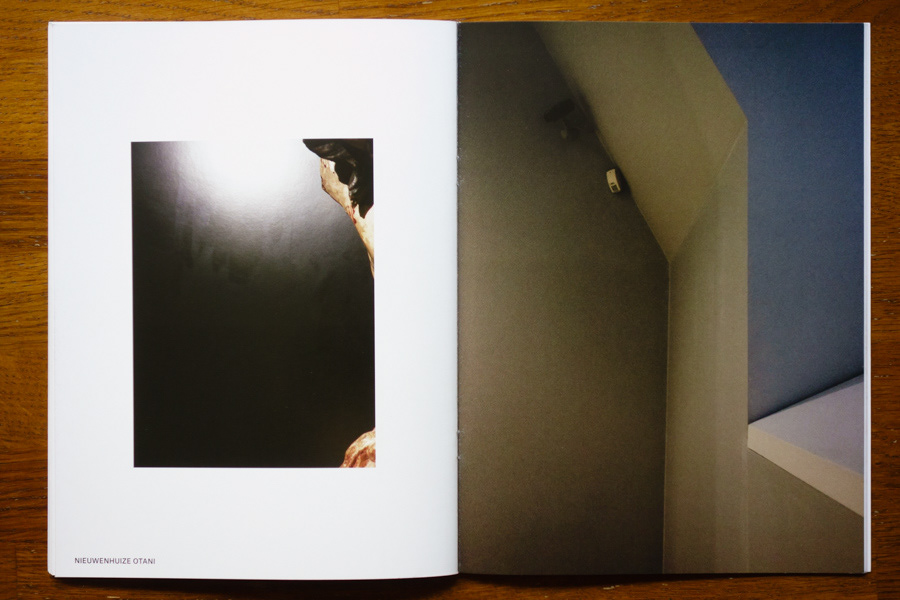 Amsterdam Irregulars (2014)
Offset color and B&W print 72 pages
Author: Shinji Otani, Cassander Eftinck Schattenkerk and Christopher McIntosh
Insert text: Koen Kleijn
Design: Ayumi Higuchi
Paper supply: Papyrus (www.papyrus.com/nl)
Printing: Drukkerij Raddraaier, Amsterdam
Binding: Hexspoor (www.hexspoor.nl), Koudlijm Otabind
Edition: 500
Self published in October 2014
This book has been published thanks to the generous support of the Amsterdam Fund for the Arts 
Sponsorship was kindly provided by Papyrus, Drukkerij Raddraaier and Hexspoor.
The Canals of Amsterdam (2013)
Composite and editing: Koen Kleijn and Rob van Zoest
Photography: Shinji Otani
Image research and editing: Martha Bakker, Judith van den Bos, Nienke Huizinga and Ester Wouthuysen
Graphic design: Lex Reitsma
Production Kunsthistorisch Bureau D´ARTS
Printing: NPN Drukkers, Breda
Binding: Boekbinderij Van Waarden, Zaandam
Publisher: Troth
Received the best Dutch book designs 2013

Panorama images are online at Amsterdam city archives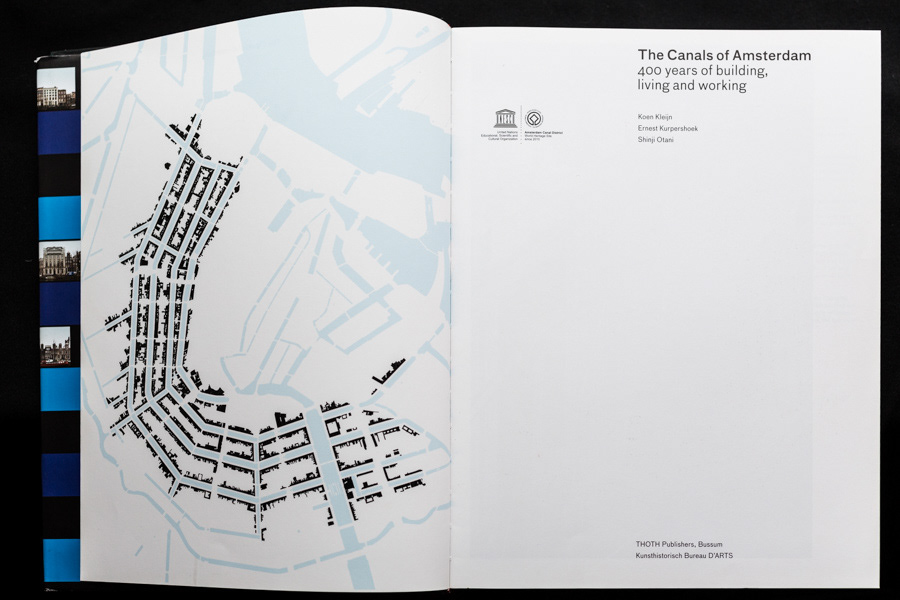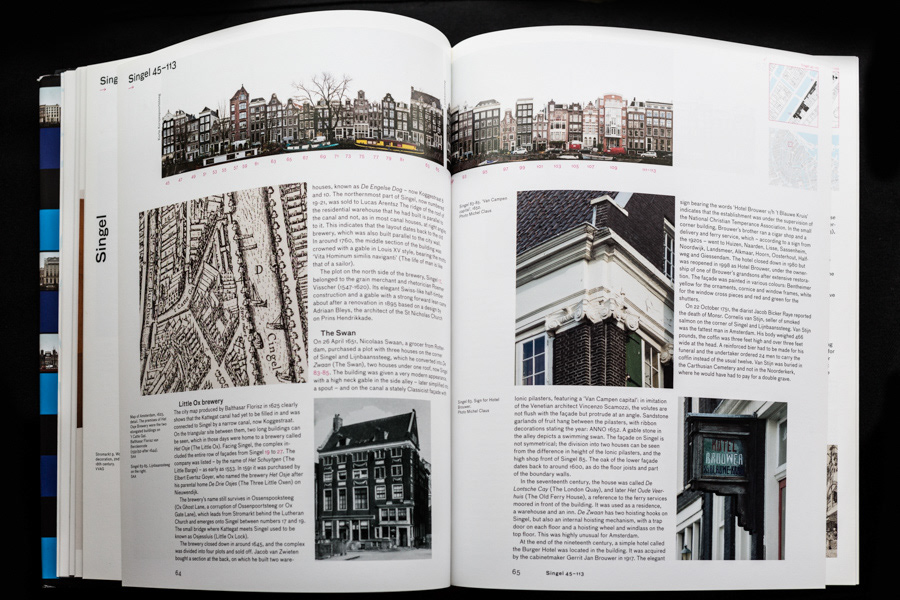 The Country of the Rising Sun (2013)
Author: Shinji Otani
Language: English/ Swedish/ Japanese/ Dutch
Pages: 64
Size: 210 x 297 mm
Edition: softcover
ISBN: 978-94-6226-013-9
Winner The 1st Unseen  Dummy Award 2012
Photography: Shinji Otani
Design: Our Polite Society
Publisher: Lecturis
Some important characteristics of the book are: it consists of 8 large photographs which are folded to create 64 pages. The images are not adjusted to correct direction or placement on the page. Importantly, there is no chronological beginning or end to the book. This is meant to formally indicate the psychological dimension of sameness. On all of the pages you will notice that large, blank areas of the exhibition wall are included within the photographs. These blank areas depict the specific and universal characteristics of the white cube, or the neutral exhibition space where the photographs were presented. The photographs also vary in dimension and magnification and are meant to communicate feelings of closeness and distance that the viewer experiences as they walk through the exhibition. The book was winner of the first edition of Unseen Amsterdam Dummy Award and published by Lecturis in 2013